CHRISTMAS SNOWFLAKE 5K VIRTUAL RUN, MEDAL AND CERTIFICATE
Christmas 2017 Snowflake 5K Virtual Run
Take part in our Snowflake 5K this Winter - limited to 150 places. 
£2.50 form every race entry will be donated to Crisis. 
Our aim is to raise £2608, to give 100 homeless people all this;
Hot, delicious, nutritious Christmas dinner
Advice on housing, benefits, finances, employment, as well as legal matters
Healthcare, including TB and hepatitis screenings
Dental treatment and eye tests, including glasses
Hairdressing and massage treatments
Learning and skills opportunities, internet cafés and IT workshops
Specialist centres providing safe accommodation to rough sleepers, women and people with dependency issues
PLUS access to Crisis' year-round services for training and support in the year ahead.
To find out more details, click here;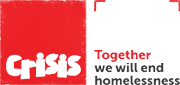 https://www.crisis.org.uk/get-involved/reserve-a-place-at-crisis-at-christmas/
At least £2.50 from each race entry will be donated to the campaign.
When you book your place, you will be sent a link to "race completed", where you upload your timings and details, as well as proof. 

Each Month, there will be a Hall of Fame for all 1,5 and 10 Mile entrants, as well as the chance to enter the All Time Hall of Fame for the best times. 

We will send on the medal and certificate and if you wish to enter the Hall of Fame, simply submit your result.
Race The Distance Virtual Races have never been so inclusive.  There are so many ways to take part.  Be it running, walking, cycling, in a wheelchair, swimming or even running with a buggy.
There is a Hall Of Fame for running each individual race and we will start to compile distance Hall Of Fame's of all other categories. 
Simply Participate and when you submit your race, please select how you participated in the drop down menu. 
What You Get
Medal
A Race the distance medal and ribbon with the distance details of your race. 
Certificate
A Race The Distance Challenge Completed Certificate 
Hall Of Fame
Entry to our Monthly and All time Hall Of Fame* 
*time depending
Charity Donation
We donate at least £2.50 to charity for every race you participate in.  
When Can I Run? 
Run anytime, but the month you actually do the run will be the month you compete and your results are entered for the Hall Of Fame.  Most of our races are Monthly, so a new race will begin on the first day of every month and finish on the last day of a Month.  Monthly places are strictly limited (usually to 100).
What is a virtual race?  A virtual race is a race that can be run (or walked) from any location you choose. You can run, jog, or walk on the road, on the trail, on the treadmill, at the gym or on the track (or even at another race). You get to run your own race, at your own pace, and time it yourself. And your medal will be shipped directly to you. Complete a virtual 1 Mile, 5K, 10K, half marathon and more! 

You will be a virtual runner, competing with virtual runners all over the World, to be the fastest in each race and try to enter our all time Hall Of Fame. Of course, you can do it just for fun too. 

Step 1: Sign up for any Race The Distance Event

Step 2: Race, whenever and wherever you want to. You can even walk if you like, as long as you complete the distance, you would have earn't your medal.  We send out your medal and certificate, as well as a discount code for your next run and you would have earnt yourself a pat on the back! 

Step 3: Submit your result. Simply tell us your time and run details via the online form at the top of the webpage titled "submit your time". If you have a result that qualifies for the Hall of Fame, we would require a screen shot from an app, or some form of proof.

Step 4: Check back to see if you have made it onto our Hall Of Fame