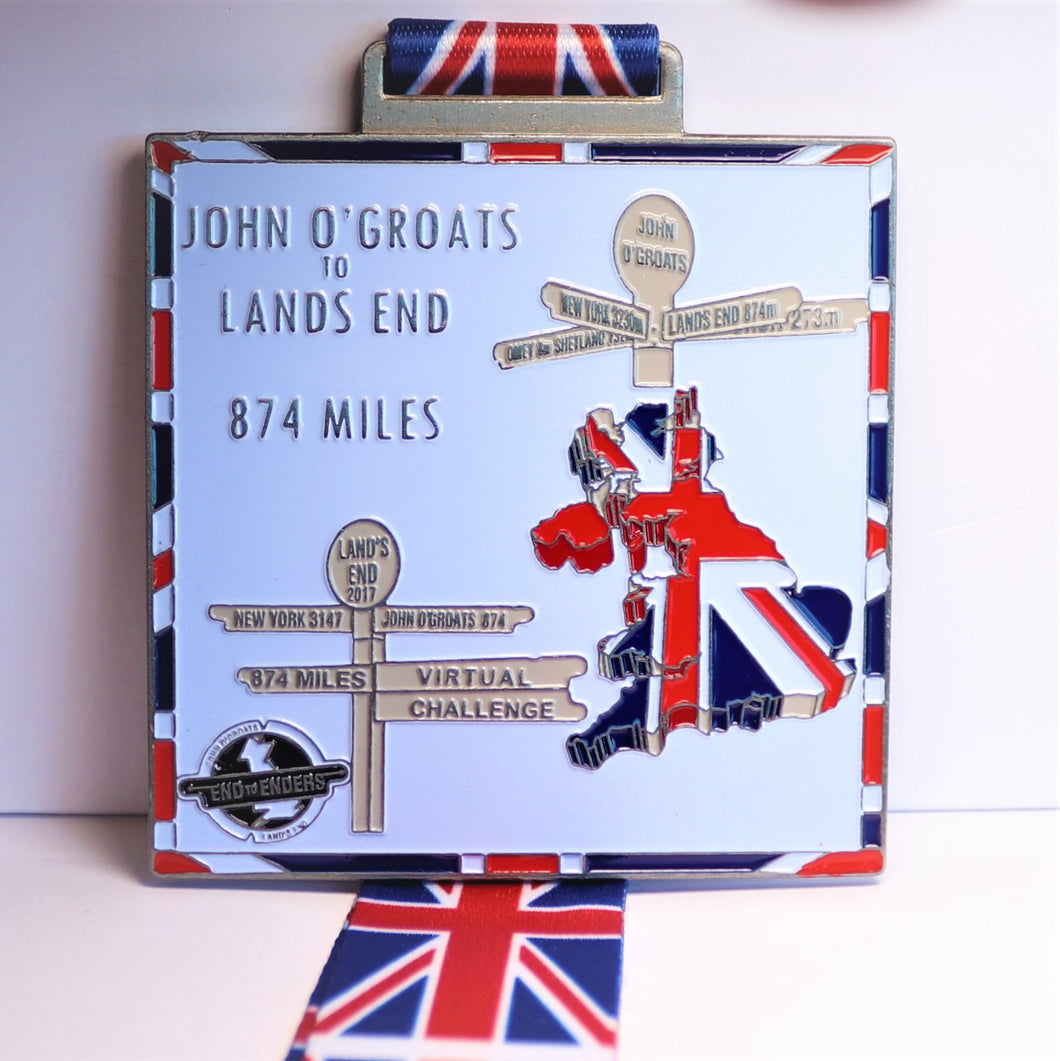 Lands End To John O'Groats 874 Mile Challenge *Live Tracking Map*
Regular price $17.00 Sale
Lands End To John O'Groats 874 Mile Challenge
Run/walk, cycle, swim, wheelchair or however you choose this iconic distance and virtual challenge, or use this challenge and medal to complete your actual event.
Land's End to John o' Groats is the traversal of the whole length of the island of Great Britain between two extremities, in the southwest and northeast. The traditional distance by road is 874 miles (1,407 km) and takes most cyclists 10 to 14 days; the record for running the route is nine days.
There is no time limit for completing this event.
Submitting and Claiming your Medal
You will be emailed a separate link / webpage when you sign up, to upload your progress as and when you want to.  Your medal will be sent automatically when you cross the finish line on the virtual map, no need to do anything further.
Strava Connect

All the routes follow real life roads and trails, target the next town along on the map,  pass landmarks, cross countries, it's going to be fun!
Strava Connect
Uploading your progress could not be easier with our challenges allowing you to upload activities direct from Strava.  Do not worry if you do not have Strava, as you can also add activities manually.
Personalised Downloadable Certificate
 Click map to see current progress map.